Industry 4.0 Production for Custom Furniture in WMF 2018
Publish Date: Jul-18 2018
Consumers nowadays aim at maximizing the space of their living area, and thus look for personalized furniture which meets their requirements. To fulfill the market needs and build brand image, furniture manufacturers are developing Industry 4.0 smart production models. Industry 4.0 covers the whole system of sale, personalized design, production management and smart equipment. It caters for orders in small and medium size. As a result, the wood furniture manufacturing industry is developing towards Industry 4.0 now.

Shanghai International Furniture Machinery and Woodworking Machinery Fair (WMF) will be organized in collaboration with CIFF (Shanghai) on 10-13 September 2018 at the National Exhibition and Convention Center in Hongqiao Shanghai, China. Exhibitors from various places gather in the fairground to showcase Industry 4.0 smart manufacturing solutions of wood furniture and products, which help enterprises tap into markets and enhance their business viability.

Various Smart Solutions in One Signature Platform
In this signature exhibition of the industry, exhibitors from countries and regions all around the world, including Austria, Belgium, France, Germany, Hong Kong, Italy, Japan, China, Singapore, Spain, Sweden and US, bring their smart production solutions to WMF. In addition, there is a Taiwan Pavilion comprised of 15 companies, including Fonjin Woodworking Machinery Co., Ltd., Chang Tjer Machinery Co., Ltd., Hinoki Machinery Co., Ltd., Innovator Machinery Co., Ltd., Joway Machinery Co., Ltd. and Woodwise Technology Co., Ltd., etc. Exhibitors including the following suppliers show their ambition of developing towards Industry 4.0 and introduce a variety of machinery which meets different needs of manufacturers and brand owners.

Homag China Golden Field Ltd. (Booth Number:7.1D05)
Addie Kwan, Managing Director of Homag said, "Customization starts with integration of product uniqueness, marketing and production database. In addition, smart production requires suitable sale and design software." Homag will showcase their new technologies and equipment for automation and smart production in WMF.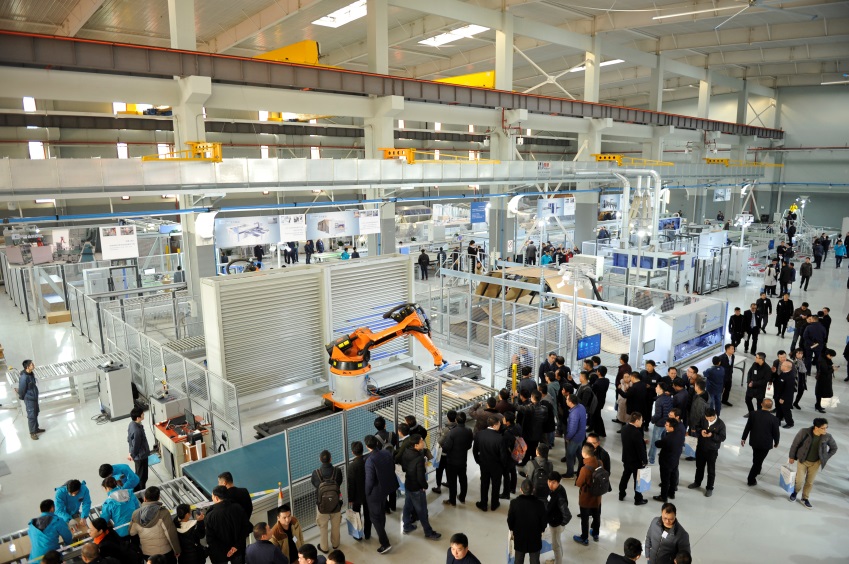 Custom Furniture Production Solutions Exhibition in Homag's headquarters in Kunshan

China Foma (Group) Co., Ltd. (Booth Number: 7.1C30)
Sheng Zhenxiang, Deputy Chief Engineer of China Foma thinks that models with low productivity will be abandoned because of increased production cost and limited space. China Foma provides clients with new technologies which meet the requirements of new regulations. They will bring Continuous Presses Machine and new Defibrator to WMF.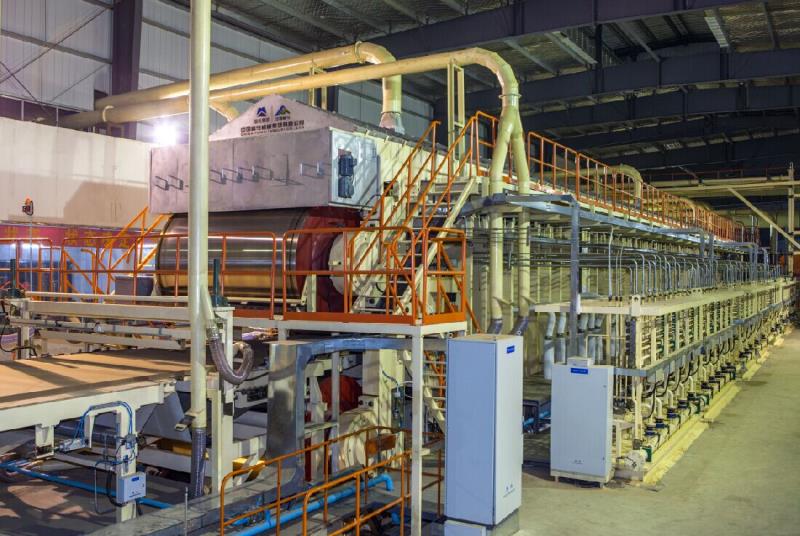 Continuous Presses Machine of China Foma

Nanxing Furniture Machinery & Equipment Co., Ltd. (Booth Number: 8.1D31)
Nanxing's machines are highly functional, with stable, precise and speedy operation, as well as simple maintenance. It can be easily integrated with systems. Nanxing strives to deal with environmental problem of the furniture industry. They improve the vacuuming function to reduce dust pollution. In addition, best accessories are used to reduce the operation noise. Nanxing will display in WMF their latest smart production equipment for panel board furniture.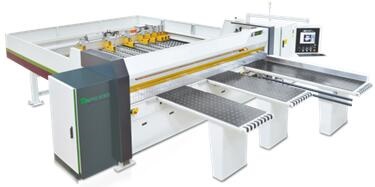 Computer Panel High Speed Saw NPC330

Jinan Singhui CNC Technology Co., Ltd. (Booth Number: 8.1C30)
Representative of Singhui indicated that Singhui is one of the few corporates in China whose factory is in complete intelligent production. They provide whole set of equipment and software, with years of experience in developing and making digital machines. Singhui provides production solutions to manufacturers of custom furniture in order to turn their designs into products, at the same time enhance their productivity and reduce the labour cost.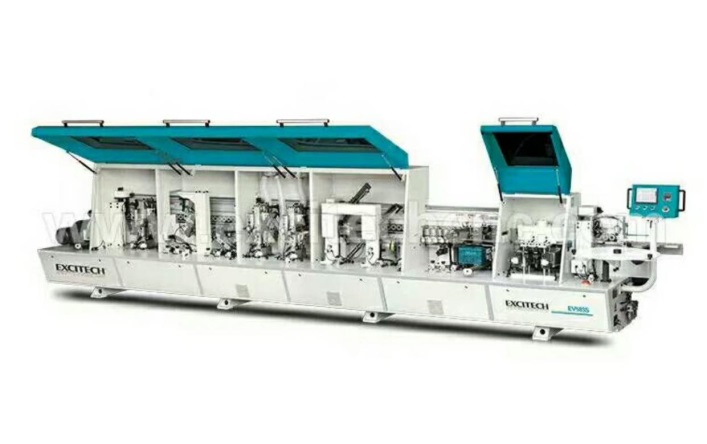 Edgebanding Technology of Singhui, up to international standard, stable operation

Richfruits Coating Technology Co., Ltd. (Booth Number: 8.1D51)
Representative of Richfruits thinks that automated coating is essential for enterprises to upgrade their businesses and reduce the labour cost. By providing integrated coating technology, Richfruits is dedicated to automated production of diverse products so as to reduce production cost and allow consumers to enjoy various affordable products.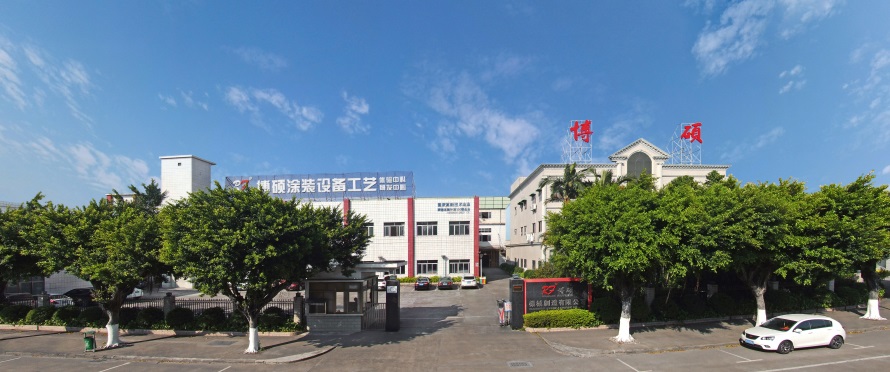 Factory of Richfruits

Tianjin Richpeace Computer & Machinery Co.,Ltd (Booth Numer: 7.1B02)
Wentworth Liu, Home Department General Manager of Richpeace, indicated that their automated equipment for custom furniture is in a leading position in the world. Their automated production enhances product quality and reduces cost. The booming silver market in many places prompts the demand of adaptable furniture for different ages. Richpeace keeps abreast of the trends and support the development of adaptable furniture by aggressively enhancing effectiveness of the related machinery.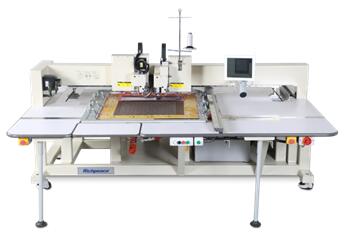 Automatic Perforation and Sewing Machine of Richpeace

For the full list of exhibitors, please visit www.woodworkfair.com.

Business Matching Service and Conferences in WMF 2018
WMF is committed to creating a one-stop trade and information platform, by providing business matching service to connect exhibitors and visitors. In addition, there will be conferences where audience is able to understand market trends. Online registration for WMF 2018 opens now on www.woodworkfair.com. Registered visitors will enjoy free admission of both WMF and CIFF (Shanghai). For more information, please visit the show website and social media platforms.

- END -

Connect with Us



@woodworkfair
@ WMF Fair

@ WMF_SHWoodFair

Organizing Committees:




Exhibitor Enquiry
Hong Kong Head Office
Ms. Winnie Cheng
Tel: (852) 2516 3518
Email: wood@adsale.com.hk

Visitor/ Media Enquiry
Hong Kong Head Office
Ms. Rebecca Lam / Belinda Leung
Tel:  (852) 2516 3510 / 3523
Email: wood.pr@adsale.com.hk